Judith Burton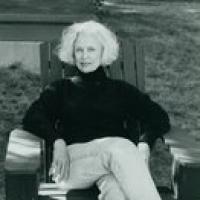 I am an oil painter. The supports for my work include canvas, paper and masonite because I feel that each surface demands a different approach and yields variation to my work.

The formal issues of painting are of major importance: namely exploration and reinvention of form, surface texture, muted color and close value changes. The visual images in my painting while often representational usually lie somewhere between the tangible and the abstract. Within those boundaries, I am concerned with the subtle discoveries about the natural world.

Artist Bio

Judith Burton earned her MFA from the University of Nebraska-Lincoln in 1989. She is the recipient of numerous awards including several Nebraska Arts Council fellowships, the Thomas Coleman printmaking award, and the 2011 City of Lincoln's Mayor's Arts Award for Artistic Excellence in the Visual Arts.
She has exhibited her work nationally and is well known in Nebraska. Her work is in numerous public and private collections including the Museum of Nebraska Art and the Sheldon Museum of Art, LIncoln, NE.